I Have A Plan For Offseason, "Excited About The…
3 min read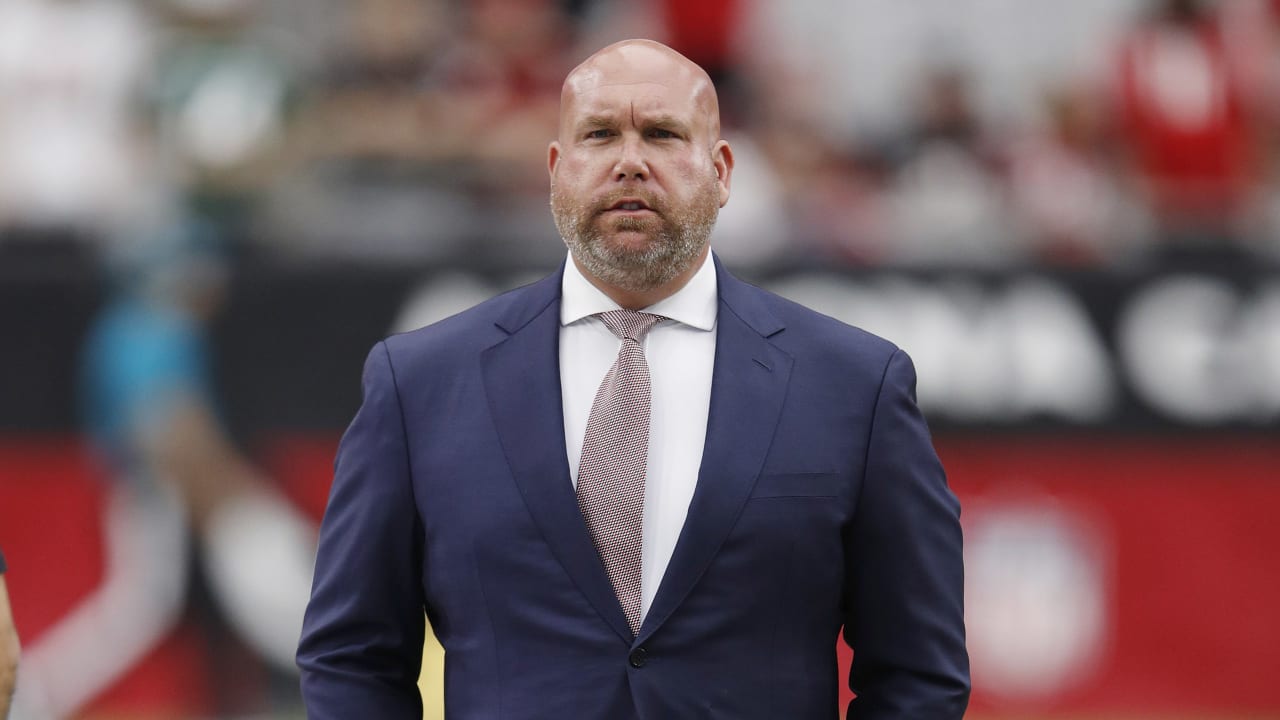 Keim acknowledged the last year-plus has been difficult.
"This is a job that you have to have thick skin and broad shoulders when you take it on," Keim said. "I'm disappointed because I'm a proud guy, and I want to make all of our fans proud, and I want to make everyone in the organization proud. I always start everything with me. No one is harder on me than me.
"We've had success here, we've had some tough times here. I know we can get this thing back on track."
— Asked about the future of defensive coordinator Vance Joseph, Keim said his answer was no different than the one about his own job future. "We're focused on every day moving forward, and the future, and right now, the Pittsburgh Steelers," Keim said.
— Keim said there is time for running back David Johnson to "put your stamp on the field and let people know who you are." It's not just Johnson but for all players that while winning is paramount, "in some regards this is an audition for a lot of these guys, to let us know if they want to come back next year and be a Cardinal, if they want a contract extensions, or quite frankly, if they want to play in the National Football League."
In regard to Johnson specifically, Keim said while he and coach Kliff Kingsbury discuss the roster often, he wouldn't dictate to Kingsbury any playing time mandates to evaluate Johnson. "I fully support him and the plan he has each and every week to make sure we win football games," Keim said.
— Asked to evaluate cornerback Patrick Peterson, Keim also didn't want to get into specifics. "We've had a lot of obstacles to face. I'm not going to get into individual players and their performances. The video speaks for itself. You guys can all see that. I know a lot of these guys are disappointed, and they are working every day to make improvements. I know these guys have a lot of pride and I expect them to bounce back this Sunday."
— The move of Haason Reddick from inside linebacker to outside linebacker intrigues Keim, who said he liked what he saw of Reddick when watching the video of Reddick as a rookie in 2017 playing on the outside. "I'm excited, Haason is excited and he's playing with energy," Keim said. "He's really ready for this opportunity."
— The expectation is that the Cardinals will come back from the bad game against the Rams to play much better against the Steelers, and was asked about leadership in the locker room.
"I don't question the leadership, but it is my job to make sure we have the right chemistry," Keim said. "As we go through the evaluation process, we identify guys who are natural leaders. Sometimes, these days, when guys are captains and they have that 'C' on their chest, sometimes it's just because they are the best player … so you can't let that fool you. You have to make sure you have enough alpha males, guys who can police the locker room for you, and people that won't allow things to happen that happened on Sunday."
https://www.azcardinals.com/news/gm-steve-keim-job-status-plan-for-offseason-excited-about-the-future-2020