Broncos, Briefly: Tuesday, Nov. 26, 2019
2 min read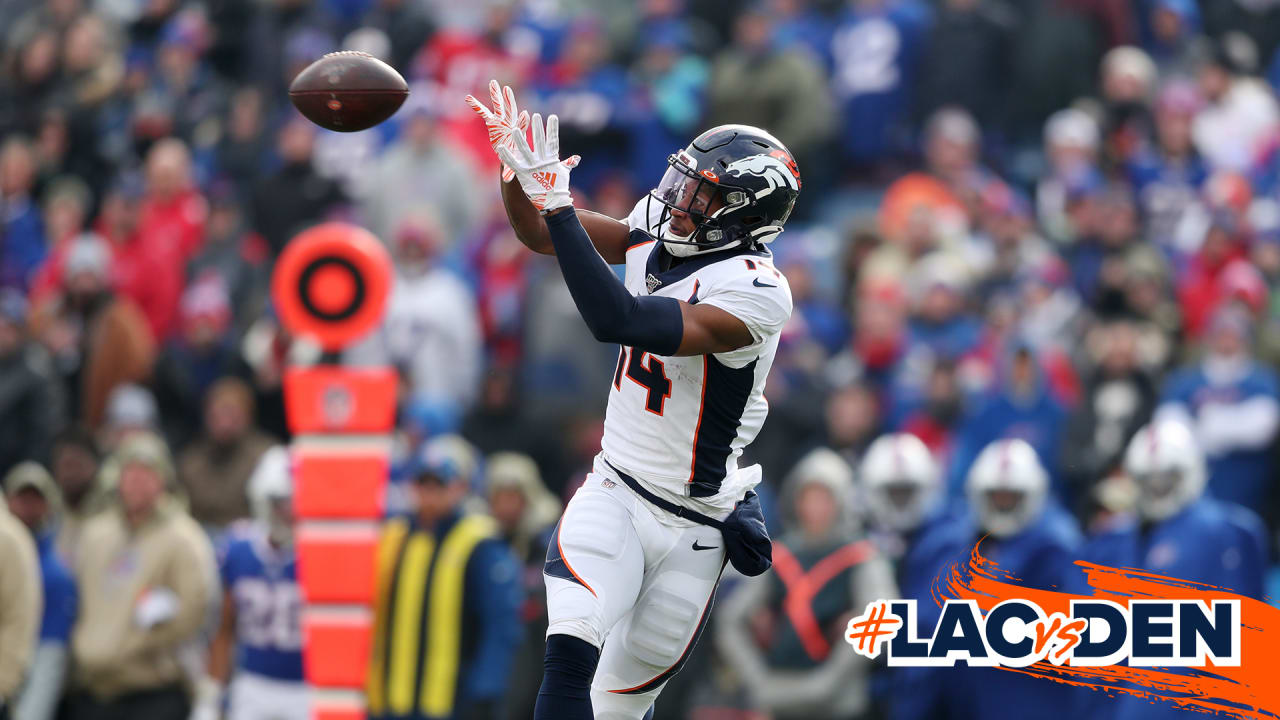 Wide receiver: Courtland Sutton, Denver Broncos
Sutton was erased from the game on the other side of the field Sunday, which was a product of another player on this list. Even after a day in which he caught just one of eight targets for 27 yards, the second-year wideout has emerged as one of the best draft picks of the post-Super Bowl era for the Broncos. It was Sutton's worst performance since a 40-yard Week 2 performance against the Bears; over the eight games between those contests, Sutton racked up 645 receiving yards and four touchdowns.
Broncos rookie quarterback Drew Lock could "possibly" be activated from injured reserve and be on the roster for Sunday's home game against the Los Angeles Chargers, coach Vic Fangio said Monday.
He could also "possibly" be the starter.
"As far as this week goes, all options are on the table," Fangio said. "We'll make that decision in the next few days."
Best of the best? A pair of Broncos — one current and one former — have, unsurprisingly, been named finalists for the NFL 100 All-Time Team.
"Justin's a really good player — smart, physical, can cover from sideline to sideline, can cover in the slot," Kareem Jackson said after the game. "He can do whatever the defense asks him to do. He's a really good player, like I said, he's one of the leaders on this defense, so I've enjoyed playing with him. He's a huge part of this team and a great leader."
https://www.denverbroncos.com/news/broncos-briefly-tuesday-nov-26-2019